One Man's Digital Vision of the Future and How to Get There
One evening in the spring of 1949, while idly turning pages in Electrical Engineering, Forrester would hit upon a revolutionary idea
that would eventually lead him to one of the greatest discoveries in the history of computing.
—Chapter Two: Jay's Dilemma, The Untold Story of Everything Digital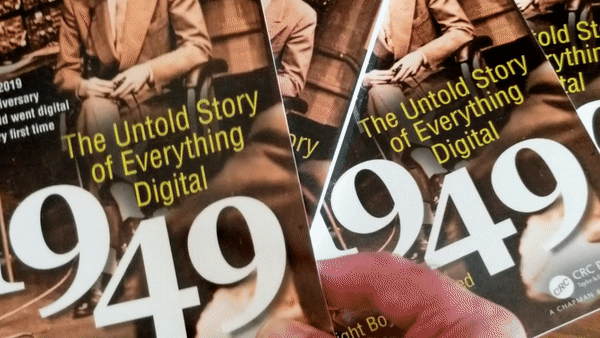 With a penchant for tinkering with all sorts of machines, devices and mechanical ideas, ranching on the grasslands was not stirring any sort of future for Jay Forrester. In 1939, with a degree from the University of Nebraska–Lincoln in hand, the 20-year old lit out for the halls of MIT, a place from which he would never leave. 
Ten years later, 1949, he and his team would deliver up the world's first general purpose, real-time, electronic, digital computer as well as the world's first introduction to Information Technology…a good ten years before the term Information Technology was even coined.
Jay and his team of bright boys would go from being the laughingstock crew in a laundry building to pioneers of Information Technology* and protectors of the skies over North America.
​Not a bad piece of work for a bunch of wise guy digerati!
By 1956, Jay felt that he'd done enough for computing and air defense, so he signed on to MIT's Sloan School and set about inventing System Dynamics.
​* Awarded the National Medal of Technology and Innovation (1989)
"You only live once, but if you do it right, once is enough."
― Mae West